We specialise in mud rotary and deep coal and mineral diamond coring. Our drillers are experienced in coal exploration with blow out protection (BOP) and we use only the highest quality equipment. It is our aim to continually improve on the quality and efficiency of our specialist services to the exploration industry. Learn more ...

Pitless drilling is the way of the future. We've invested in developing efficient above ground mud tanks for the recycling of muds, loweing water usage and reducing waste. Protecting the environment is one of our main priorities. Our mud tanks are available for short term or long term lease. Learn more ...

Follow us on
Facebook
View us on Facebook and see all our photos from the field and catch up on the latest information.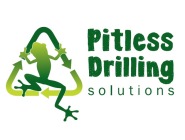 If you would like more information on above ground mud tanks from Pitless Drilling Solutions, contact Andy Lennard direct. We can also arrange an obligation free lease quote. More ...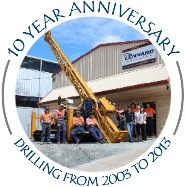 Lennard Drilling Pty Ltd was established in 2003 by Andy & Karen Lennard. Strong work ethics and a respected code of conduct are attributes we bring to all our clients. Our experienced team play a vital role in maintaining our excellent reputation.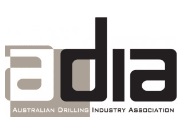 We've been a member of the Australian Drilling Industry Association for ten years. The ADIA provides professional and technical leadership in the advancement of the drilling industry. To view the ADIA webpage, Click here ...